PROJECT LEAD
₹2Lakhs - ₹4Lakhs/year
(2 VACANCIES)
APPLY: Send your resume to

jobs@octsindia.com

 with subject "PROJECT LEAD" (otherwise your application will not be processed due to the high volume of the applications)
JOB DESCRIPTION
We are looking for a highly skilled and dynamic Project Lead with expertise in SEO (Search Engine Optimization), digital marketing, and programming. As a Project Lead, you will be responsible for managing projects that involve implementing SEO strategies, executing digital marketing campaigns, and overseeing programming tasks. This role requires a strong understanding of search engine algorithms, digital marketing principles, and programming languages. The Project Lead will collaborate with cross-functional teams to ensure project success and drive business growth.
Job Responsibilities
Lead and oversee projects from initiation to completion, ensuring adherence to project scope, timelines, and budgets. Develop project plans, allocate resources, track progress, and manage project risks. Maintain effective communication and collaboration with team members and stakeholders.
Develop and implement effective SEO strategies to improve organic search rankings, increase website visibility, and drive targeted traffic. Conduct keyword research, optimize website content, and analyze SEO performance metrics to make data-driven recommendations.
Plan, execute, and monitor digital marketing campaigns across various channels, including search engines, social media, email marketing, and display advertising. Optimize campaign performance, analyze data, and refine strategies to maximize ROI.
Utilize programming skills to develop and maintain websites, web applications, or other digital assets. Collaborate with programmers to ensure the implementation of SEO best practices, optimize website performance, and enhance user experience.
Set project objectives, assign tasks, and provide support and guidance to team members. Foster a collaborative environment to achieve project goals.
Monitor project performance, track key metrics, and generate comprehensive reports. Provide insights and recommendations based on data analysis to optimize project outcomes. Present project progress, results, and recommendations to management.
Stay abreast of the latest trends, technologies, and best practices. Continuously expand knowledge and skills through self-learning, industry resources, and professional development opportunities.
Job Requirements
Graduate in marketing, computer science, or a related field. Relevant certifications or equivalent experience is a plus.
Proven experience as a project lead, demonstrating successful delivery of projects on time and within budget.
Proven experience in developing and implementing SEO strategies, managing digital marketing campaigns, and programming/web development.
Proficiency in programming languages such as HTML, CSS, JavaScript, and familiarity with web development frameworks.
Excellent project management skills, with the ability to manage multiple tasks simultaneously.
Strong analytical and problem-solving abilities with a data-driven approach.
Effective communication and collaboration skills to work with cross-functional teams and stakeholders.
Self-motivated, detail-oriented, and able to work independently or as part of a team.
Adaptability and willingness to learn and stay updated with industry trends and emerging technologies.
Benefits
Yearly Bonus & Increment
Complimentary Lunch thrice a week & Breakfast on Saturdays
Health Insurance policy
Sick days off
ESI & EPF benefits
Commuting support
Team building activities
Apply now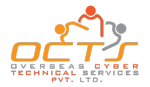 If you want to join our wonderful team and have the talent and computer knowledge, please talk to us or email us. All our job vacancies located locally in Karaikudi.