French Business Analyst
₹1.8Lakhs - ₹2.4Lakhs/year
(1 VACANCY)
APPLY: Send your resume to 

jobs@octsindia.com

 with subject "French Business Analyst" (otherwise your application will not be processed due to the high volume of the applications)
JOB DESCRIPTION
We are looking for a French Business Analyst to interpret written and audio pieces in different languages, making sure to maintain their original meaning, format, and tone. Translator responsibilities include reading and thoroughly understanding the context of a given material, and proofreading finished pieces of work. To be successful in this role, you should have a keen eye for detail and be fluent in French. Ultimately, you will provide ready-to-use translated content that meets our internal needs and helps us reach a broader audience.
Translator Responsibilities Include
Reading material and researching industry-specific terminology
Converting text and audio recordings in one language to one or more others
Ensuring translated texts conveys original meaning and tone
RESPONSIBILITIES
Read given material and research industry-specific terminology
Convert the text from one language to one or more others
Ensure translated content conveys original meaning and tone
Prepare subtitles for videos and online presentations
Cross-reference specialized dictionaries and translation tools to check the quality of translation
Proofread translated texts for grammar, spelling, and punctuation accuracy
Follow up with internal team members and clients to ensure translation meets their needs
Edit content with an eye toward maintaining its original format (e.g. font and structure)
Network with field experts to stay current on new translation tools and practices.
REQUIREMENTS
Proven work experience as a French Translator
Fluency in at least two languages in addition to your native language
Excellent proofreading skills with the ability to identify grammar, spelling, and punctuation errors
Good knowledge of content editing tools
Familiarity with translation software
Time-management skills
BA/MA in French or DELF B1 or B2 in Translation, Interpreting, or similar field.
BENEFITS
Yearly Bonus & Increment
Complimentary Lunch thrice a week & Breakfast on Saturdays
Health Insurance policy
Sick days off
ESI & EPF benefits
Commuting support
Team building activities
Apply now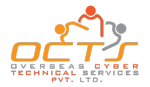 If you want to join our wonderful team and have the talent and computer knowledge, please talk to us or email us. All our job vacancies located locally in Karaikudi.